Gibson, Louisiana – Headquarters
In Spring 2010 M.A.R.S., Inc. opened the yard in Gibson, LA with the main focus being offshore Platform and Rig scrapping. M.A.R.S., Inc. will also continue to do ship breaking and barge demolition at this facility as well.
Our offshore platform and rig decommissioning facility is located at 499 Powhatten Court, Gibson, LA on Bayou Black about 20 miles from the Eugene Island Sea Buoy near mile marker 85 on the Intracoastal Waterway (ICW).
The water depth ranges 16 feet to 20 feet in the channel with no height restrictions from the Gulf. The Gibson yard sits on 74 acres and has 1,700 feet of waterfront with 950 feet of bulkhead. An additional 1,800 feet is available for fleeting as needed.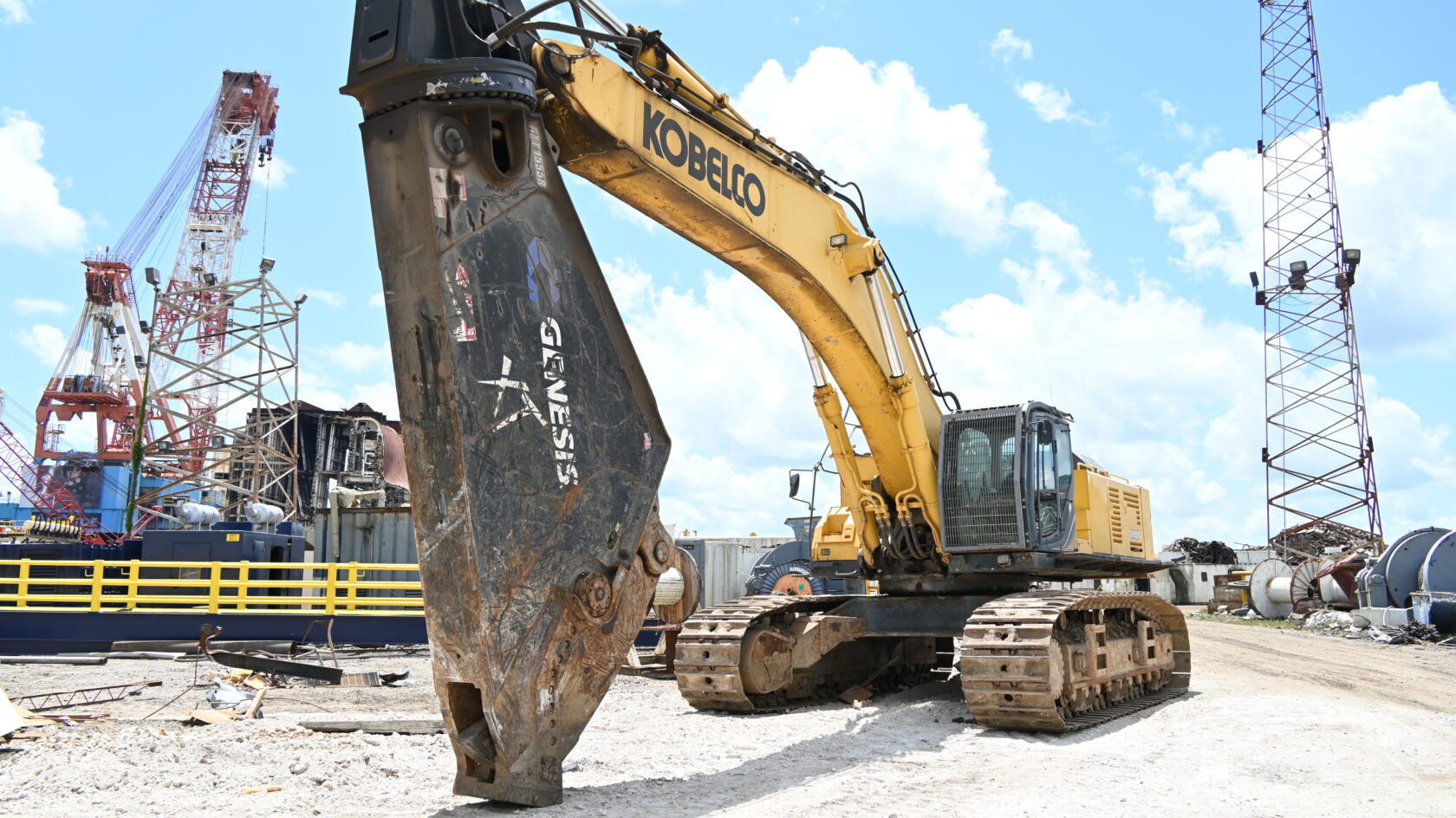 Large cutting shear
At this location M.A.R.S., Inc. has several heavy lift cranes consisting of: 600T derrick barge 1,000T derrick barge 18,000 (250T) Manitowoc crane Other equipment: 2250 Manitowac 250 Ton truck crane (5) material handlers utilizing magnets (4) material handlers utilizing grapples/claws (2) front-end loaders and a genesis 1000 shear.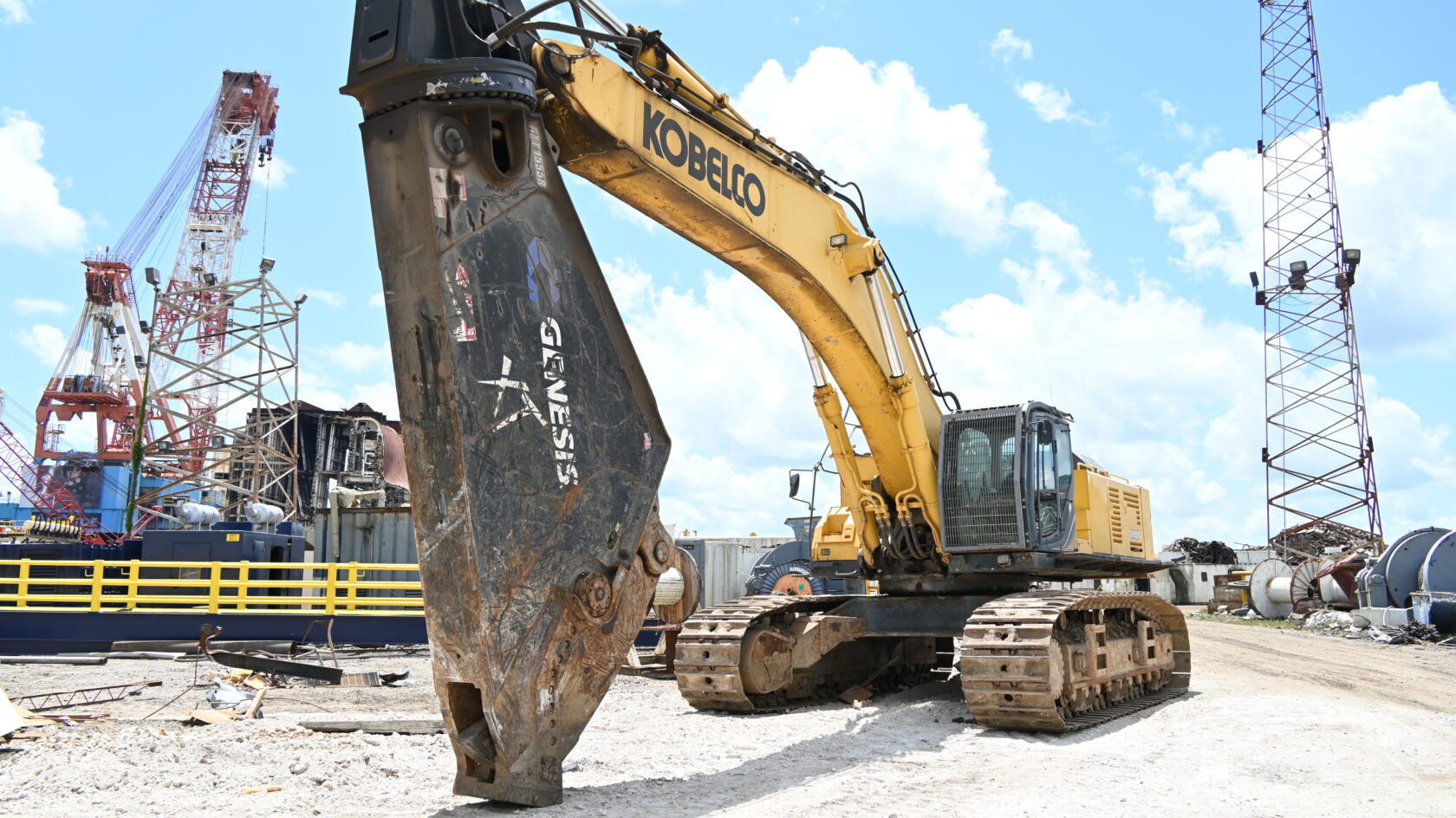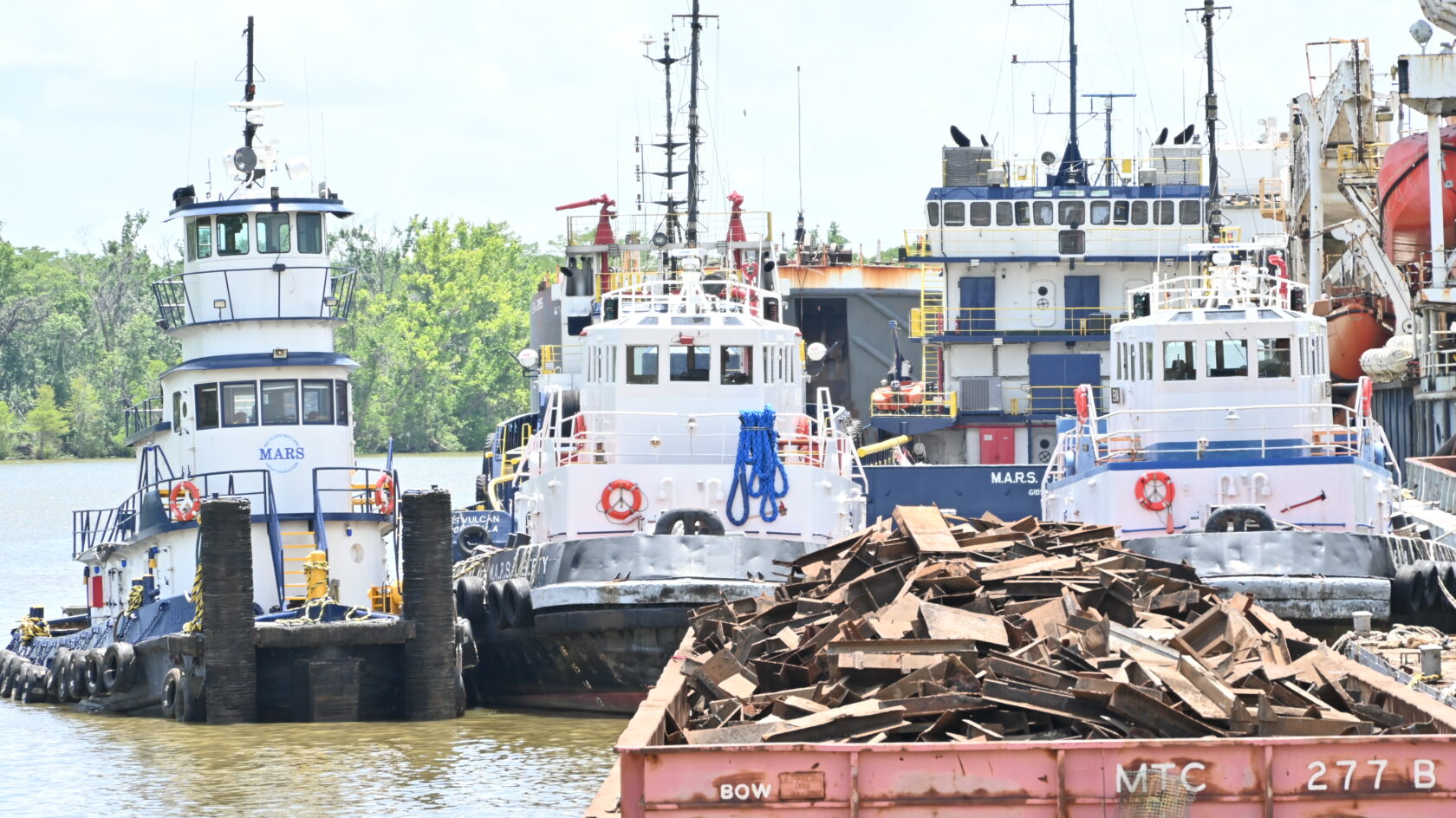 Our barge turnaround averages 3 to 4 business days, depending on the size of the material, how it is set up on the barge and weather. M.A.R.S., Inc. prides itself on customer satisfaction. We DO NOT charge to offload material. We pay competitive prices based on the current scrap market for material received. Prices are negotiated per each job, and most jobs are paid for on a steel tonnage basis. we also services the Tri-parish area with roll off containers and pick-up services. M.A.R.S., Inc. uses a certified Fairbanks scale to weight all material and will pay top dollar. we are able to do barge setups, clean offs, barge ballast, fabrication of marine transportation and installation aids, grillage, pipe stanchions, and load spreaders for our customers at a minimal cost. This is very beneficial to our customers and saves both time and money. we are a member of ISNet World.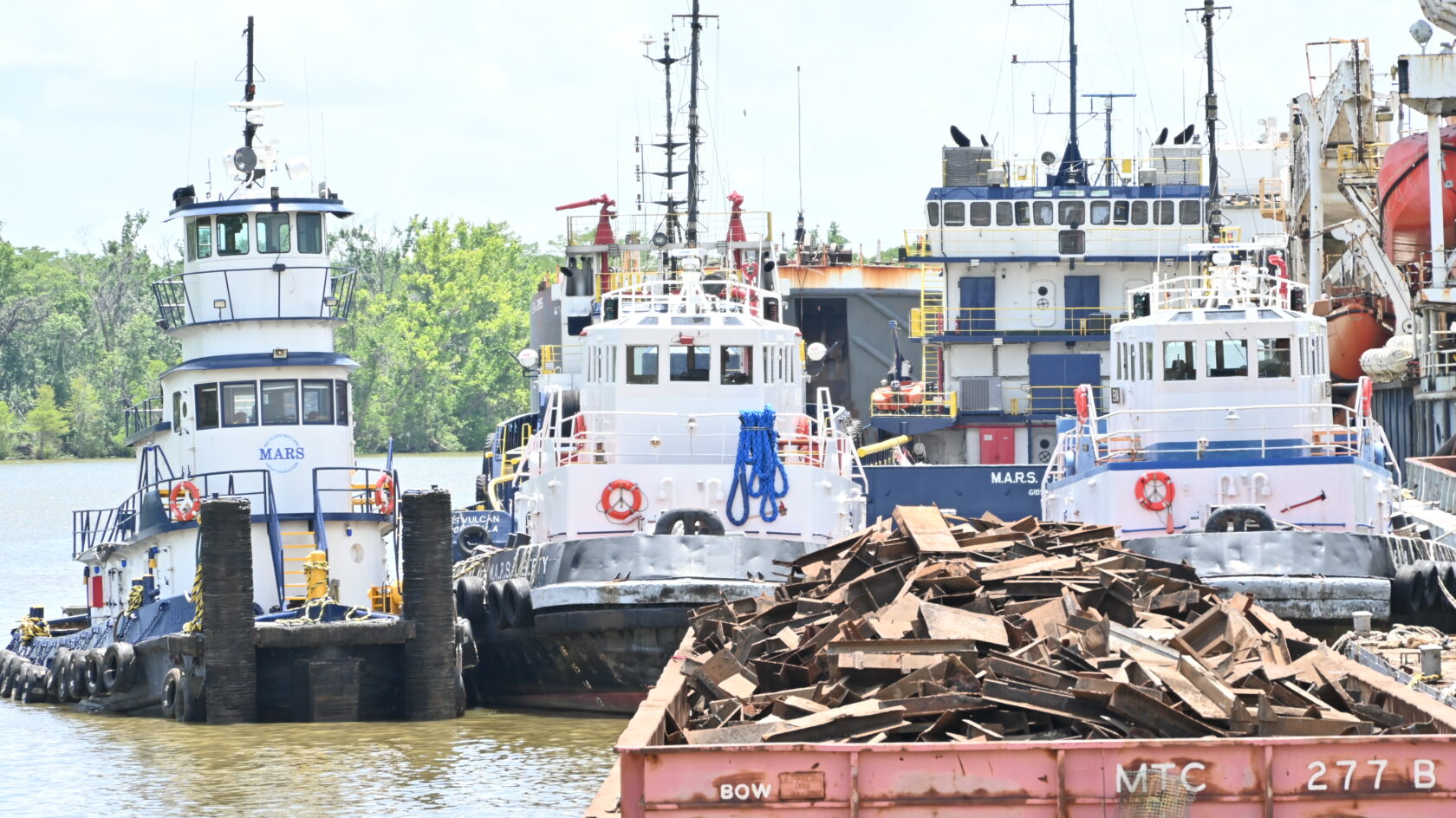 Other facilities
Gibson, Louisiana
499 Powhatten Court
Gibson LA 70356